Thousands warned that their homes contain the same panelling as Grenfell Tower
Inquiries by the Guardian suggests 25 buildings in London, Salford and Plymouth are covered in the aluminium composite.
After the tragedy of the Grenfell Tower fire that destroyed one hundred and fifty homes and seventy-nine people presumed dead, frantic testing has been carried out by authorities to determine what other homes could be clad with the same aluminium panels that fuelled the fire.
After inspections of the building after the blaze, it was established that both the insulation and tiles within the building failed safety testings. Started by a homeowners fridge freezer, officials tested the materials to try and get to the bottom of why the fire started and spread so quickly.
---
They established that the materials used in the construction of the tower block failed safety testing with the insulation even "more flammable than the cladding."
It was stated: "Preliminary tests show the insulation samples collected from Grenfell Tower combusted soon after the tests started. The initial tests on equivalent aluminium composite tiles failed (also)."
Now, investigations are underway to see whether or not these materials used were illegal, and how the tiles and insulation were fitted within the building. In response to this, thousands of residents living in these kinds of tower blocks have been warned that their homes could to be clad with the same flammable materials.
Therefore, testings have begun to establish how many people are living in these potentially dangerous conditions. Around twenty-five, buildings are indicated to contain these materials, thirteen of which located in London. A further nine in Salford and another three in Plymouth according to inquiries by The Guardian.
---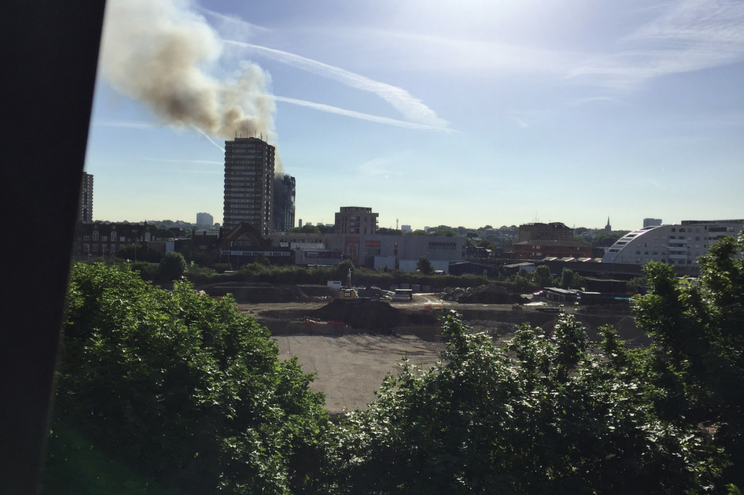 ---
n response to these fears, councils have also decided to add additional measures such as stripping away the cladding from suspect buildings alongside having firemen patrolling around the clock. Birmingham City Council has also announced that it plans to instal £30 million worth of sprinklers in its 213 council blocks.
Theresa May stated that it was "unacceptable" for people to live in buildings with such conditions. And in turn stated that landlords have "a legal obligation to provide safe buildings" and that "we cannot and will not ask people to live in unsafe homes."
Visit: TheToolAdvisor
Source: The Guardian