The Paslode IM360Ci | TheToolAdvisor
This brand new tool is the next generation of framing nailer! Raising the bar in nail gun performance!
The Paslode IM360Ci is part of the new Paslode Lithium Range of tools, accepting the same battery and charger as other models. This version, however, fires up to 25% more shots per charge than any other Lithium framing tools. This is due to the new power saving technology Paslode have introduced.
Overall, the tool can fire 13,000 shots per single charge (ninety minutes). In just 2 minutes it can even fire 200 shots! Therefore, it's unlikely you'll ever be caught short on site. Just in case though, the tool features an alert system to notify users when they are down to their last 300 shots. Firing at a rate of 2 shots per second though, the tool fires both standard Paslode nails and innovative removable NailScrew.
---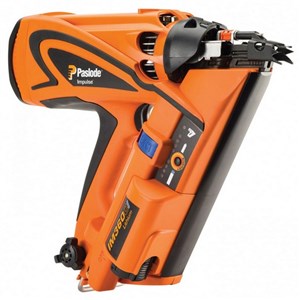 ---
It also features an on/off battery with movement sensors so there will be no battery discharge when not in use. Alongside this, there is also a fuel and battery level indicator for efficient usage.
And if that wasn't enough, it is also the best power to weight ratio tool on the market. Therefore, this causes minimal fatigue for the user. Consequently, this can provide tradespeople with the ability to work for even longer without getting tired. Alongside this, there is also optimal balance. This allows the tool to feel like an extension of the arm rather than a heavy piece of equipment.
The aggressive probe also allows for use of the nail gun in tighter angles too allowing for easier, more convenient working. There is even a tool cleaning feature as well. This flashes after you have fired 50,000 shots and notifies the user to ensure optimal performance. Also, the incredible cold weather performance even allows users to operate the tool in temperatures as low as -15°C!
If something was to go wrong with the product though, it does come with a two-year manufacturers guarantee. Alongside that, it also supplied with a heavy duty carry case to reduce the risk of damage and safety specifications.
View this tool on TheToolAdvisor Here