ENGINEER USES A POTATO TO STOP A LEAK
British Gas engineer stuns customer by using potato to stop a water leak
Yesterday we posted a list of some of the people we don't think should be allowed to work in construction again. This wasn't something we were expecting to come up so soon.
A British Gas engineer has stunned a customer by putting a potato on a boiler pipe to stop a water leak.
Richard Pickles was amazed when the engineer, who had been at his property for two hours attempting to mend the leak, resorted to a potato to temporarily fix the problem.
Mr Pickles, who lives Lancaster with his wife Amanda and children, including a 10-week-old baby, said: 'The engineer said "I'm only supposed to be here for an hour" and rammed a potato on to stop the leak.
The potato was all burnt with the hot water. I rang up the next day to tell British Gas what had happened and another gas fitter came. He sorted the problem in five minutes by turning a screw.
---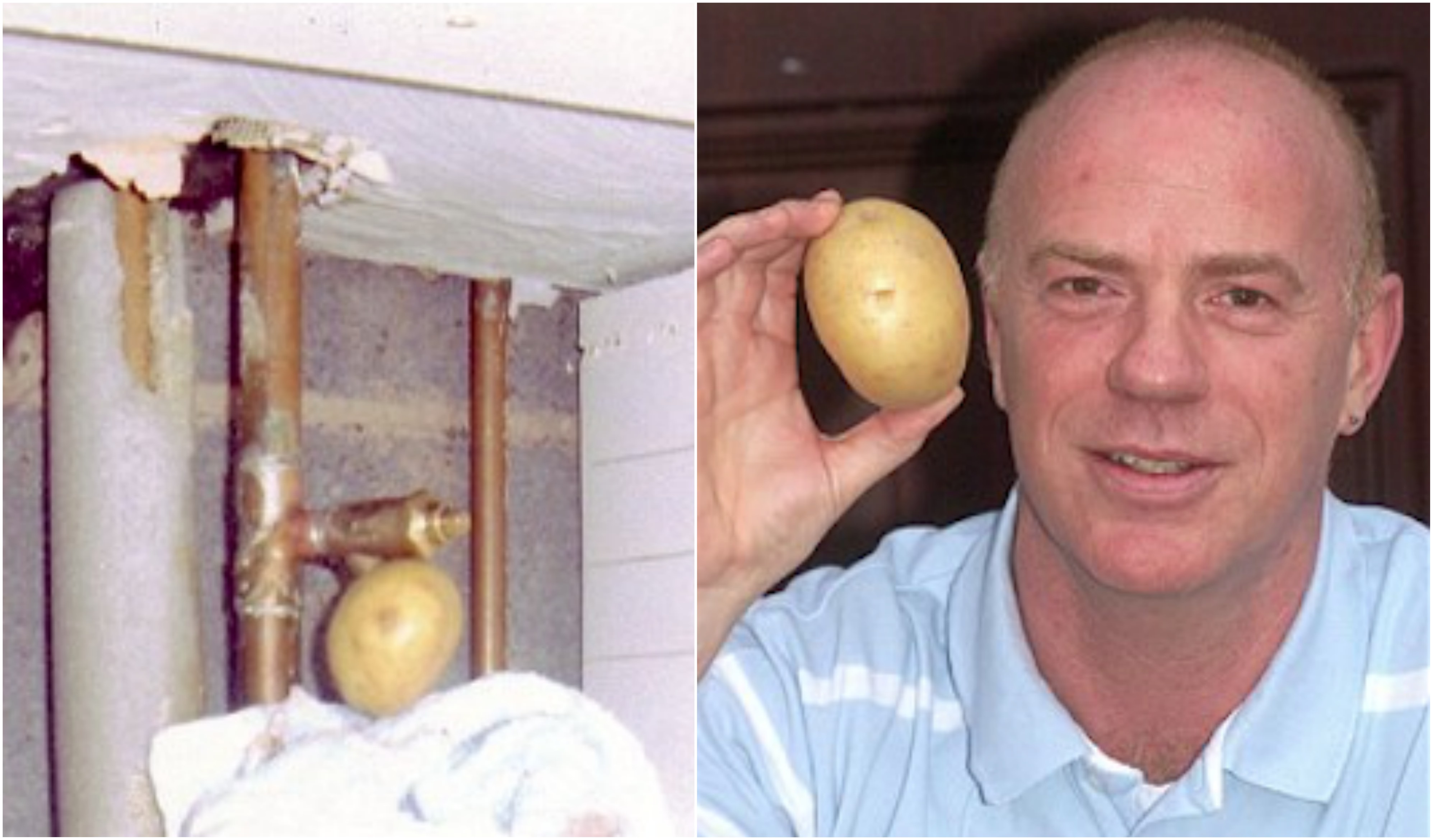 The makeshift fix (Left) & Mr Pickles with the potato (Right)
---
'We had to laugh but I don't want the first fitter coming back.'
'He even had my son and I doing half the job, bleeding radiators and so on. He lost his bonus because he didn't get the job done within the hour.'
However, a spokesperson for British Gas insisted the quick fix is not 'usual practice' for the company but was done with the 'best intention'.
Emma McDonald of British Gas said: 'I'm really sorry for any alarm felt by Mr Pickles with the temporary repair made by our engineer.
'Whilst this is not usual practice, the engineer chose this course of action to allow Mr Pickles to be left with heating and hot water on an extremely cold night and return the following day to fix it properly.
'We would like to highlight that the engineer did this with the best intention and Mr Pickles was never in any danger.
'However, we will be addressing this issue and the engineer will be advised to switch off the boiler in future.'
Poll:What should the engineer had done?