5 Tips to keep your van safe from thieves
Your tools are your livelihood and up and down the country Tradesmen's vans are being broken into and the tools being stolen. Here are our top 5 tips for keeping your tools safe.
Derbyshire Police reported that in a space of two weeks they made over 50 arrests in two weeks after 46 incidents of tool break-ins were made.
Temporary Detective Seargent Nicola Richardson said in October: "We are becoming increasingly concerned about the number of thefts from vans that continue to happen in the area. We are working hard to prevent these thefts as we understand that the tools being stolen are very often vital to the hard-working victims' livelihood"
So as the crackdown on these type of crimes carries on and the campaign for tougher sentences for people found guilty of these crimes carries on. What can you do? Here are the top tips for keeping your tools, vans and livelihood safe.
---
Tip 1 - Increase visual security
Sounds simple but increasing security on your vans will not only deter thieves with more visual security measures but will also give you peace of mind if you aren't near your van overnight.
---
Tip 2 - Install both internal and external locks
Consider investing in both internal and external locks for your doors as opposed to just using the central locking, consider looking at slamlocks or Armaplates for added security.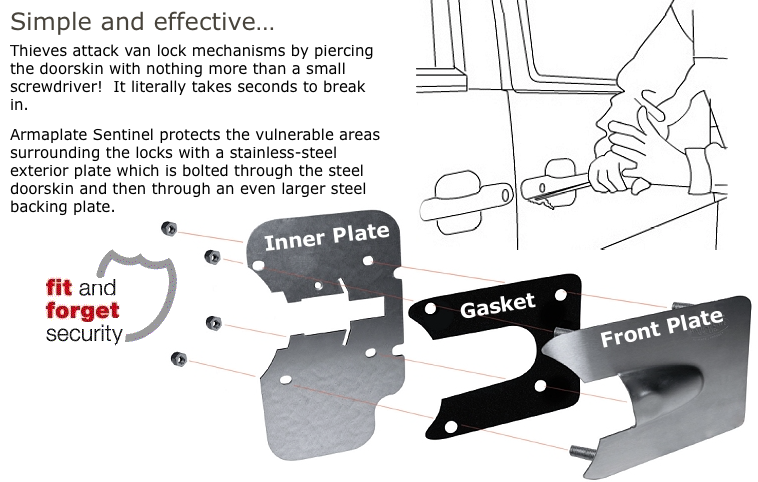 ---
Tip 3 - Window Grilles
Window Grilles are steel lattices that fit to back windows, preventing thieves entering from the rear giving potential thieves little chance of getting to your contents. You can often pick these up for around £80 each depending on your van's specifications.
---
Tip 4 - Park Wisely
Always try and park in a well-lit area and if you are parking somewhere public try and park somewhere secure and with CCTV like a public car park as opposed to parking on the street if you can avoid it. Also if possible parking the back doors against a wall or close to another vehicle you own will make it difficult for anyone attempting to break in to get in.
---
Tip 5 - Mark your vehicle and tools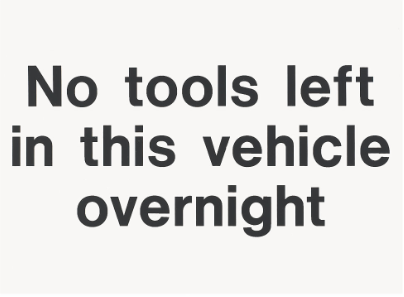 Marking your vehicle can be simple, cheap and effective. Purchasing a 'No tools left in this vehicle overnight' sticker can deter potential thieves. It won't do anything to physically stop them breaking in but could make them think twice before taking the risk for no reward. They can be picked up for 2-3 pounds.
---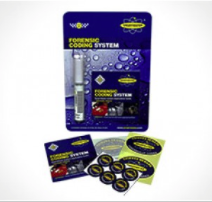 Smart forensic water is being encouraged by police as it is trackable directly back to you should tools be stolen the water you apply can be found under UV light and is now common practice for police
to use UV lights when looking for stolen goods. A yearly subscription for vehicle protection can cost around £30. This will protect the van and the contents from theft.
For more information on tools and tool maintenance visit: www.thetooladvisor.com
And to support the campaign for tougher punishment on people found guilty of breaking into workman's vans visit: Van protection petition
Poll:Should
criminals receive tougher punishment for stealing from tradesmen's vehicles?
Joel
TheToolAdvisor